Resource Center
Literature contains references to published information on oyster habitat and related topics.
Downloadable files includes the latest FAQ sheet, a volunteer manual (pdf), and powerpoint presentations which may be used by teachers or volunteers.
The SC DNR also maintains digital copies of all publications from the Fort Johnson Marine Center.
LINKS to more information available on the internet
Clicking on these links will open a new browser window.
Related Projects in South Carolina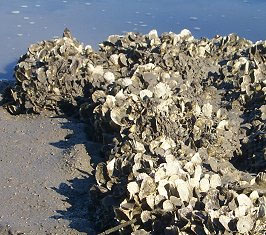 More Information on Oysters
Oyster Restoration
Habitat Restoration
Monitoring
Related Educational Sites
Other Coastal Resource Sites